Local Area Profiles: Community Wellbeing
This profile allow you to see a selection of indicators for an area of your choice (Local Authority, Ward, Electoral division or Lower super output area) and see how it compares with Surrey.
The indicators used  have been included to give a quick overview of some of the factors which affect the well-being and quality of life in the localities.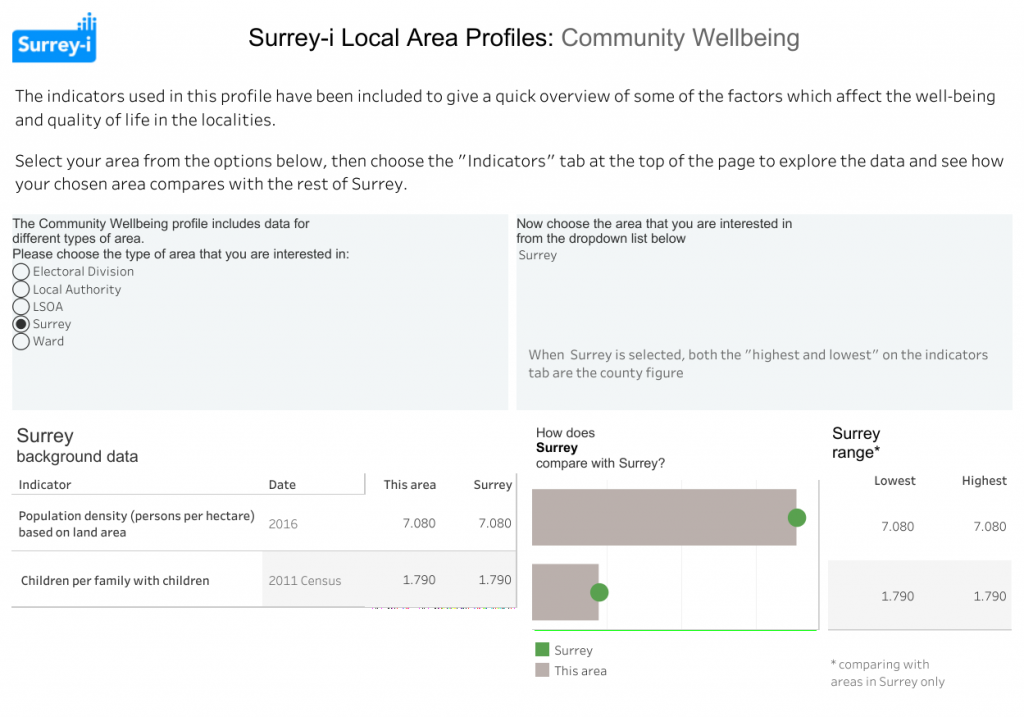 Additional context information is available at Local Authority level.
Click here
to see this